Radial Shockwave Therapy
Provides Pain Relief, Reduces Inflammation, Breaks Down Calcification & Much More
The Art of Life Health Centre » Radial Shockwave Therapy








Plantar Fasciitis, Sciatica & Much More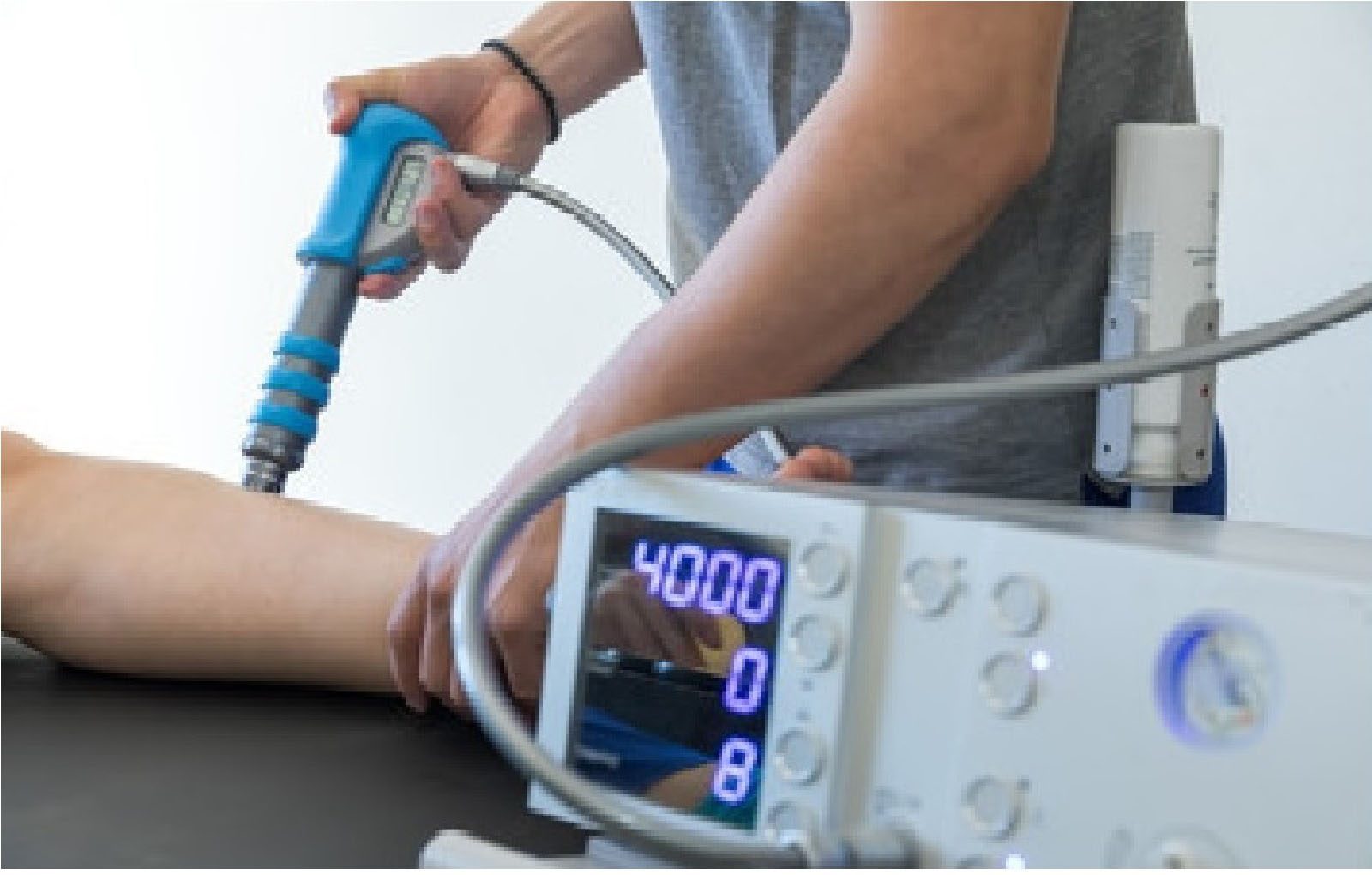 Shockwave works by using acoustic waves which are administered through contact with your skin and trigger your body's self-healing ability in order to:
Break down calcification in muscles, tendons & ligaments
Provide pain relief
Reduce inflammation
Increase blood circulation
Create an anesthetic effect during treatment
Activate cellular defense
Dilate blood vessels & rejuvenates bone tissue
Conditions Treated with Shockwave
Back Pain (lower & upper back)
Carpel Tunnel & Wrist Pain
Neck & Shoulder Pain
Heel Spur
Planter Fasciitis
Frozen Shoulder
Tendinitis/Tendinosis
Calcium Deposits
Achilles Tendinitis
Muscle Pain & Inflammation
Fractures
Tennis & Golf Elbow 
Rotator Cuff
Bunions & more
Common Questions About Shockwave
How Fast Will the Treatment Work?
In a lot of cases, this treatment delivers pain relief after 1st treatment. Most people experience significant improvement after one to two sessions depending on their condition. Considering that cells need time to recover, in rare cases results can take up to 12 weeks. It is important to finish recommended treatment sessions without missing appointments or making a long interval time between sessions, this may result in a longer than needed treatment time.
How Many Treatments Will I Need?
Usually, you need 3-5 sessions, with 2-3 days apart. The duration of treatments is about 10-15 minutes. Treatments are well tolerated by everyone; the minor side effects may occur such as redness or a bit of swelling which goes away within a day.
Do I Need Doctor's Referral?
No, you do not need a referral to get Shockwave treatment at our clinic but you should check your Extended Health Benefits Insurance for Physiotherapy coverage. You may need to provide your Insurance Company with a doctor's note.
Is RSWT Safe?
Shockwave technology has been used for decades on millions of people. The treatment success rate is equal to or greater than surgery. It's a well-tolerated, safe, effective, and non-invasive method that stimulates self-healing process down to the cellular level. There have not been any compains on side effects or reactions to the treatment.
Why Should I Get This Treatment?
Shockwave therapy is fast, safe, and effective. It is a great option instead of surgery for many conditions. There are no medications or injections, no anesthesia, no rehabilitation time needed, and there are no side effects.