Magnetic Biostimulation
Heal Chronic Conditions, Fractures, Boost Cellular Metabolism & Much More.  Book Now!
The Art of Life Health Centre » MAGNETIC BIOSTIMULATION



Acute & Chronic Inflammation

Musculoskeletal Conditions




Magnetic Biostimulation (Combitron) works on a cellular and molecular level by creating a magnetic field of waves that pass through muscles, tendons, ligaments, and bone.
Oxygen is the key to healing damaged tissue. Magnetic Bio-Stimulation increases oxygen levels and provides energy for our cells to help heal chronic conditions.
It is unique because it affects all tissue and produces a fast healing process, rejuvenates damaged & scar tissue, heals damaged nerves, works with chronic conditions, and relieves pain, and inflammation.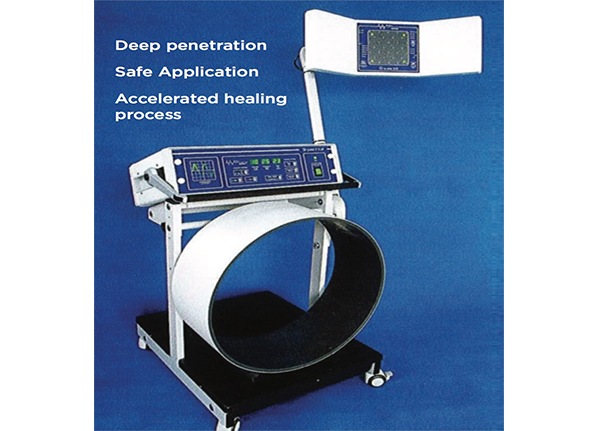 Medical Conditions Treated
Fractures
Circulatory Disorders
Damaged Nerves
Delayed Wound & Bone Healing
Sport Injuries
Migraines & Headaches
Acute & Chronic Inflammation
Whiplash Injuries
Musculoskeletal Conditions
Arthritis & Osteoarthritis
Tendons, Ligaments & Muscles Pain
& Much More