Ultrasonic Cavitation
Experience Physical Transformation of Your Body Through Ultrasonic Cavitation at Art of Life Health Centre in Toronto.
The Art of Life Health Centre » Ultrasonic Cavitation







Loose Inches Off Your Waist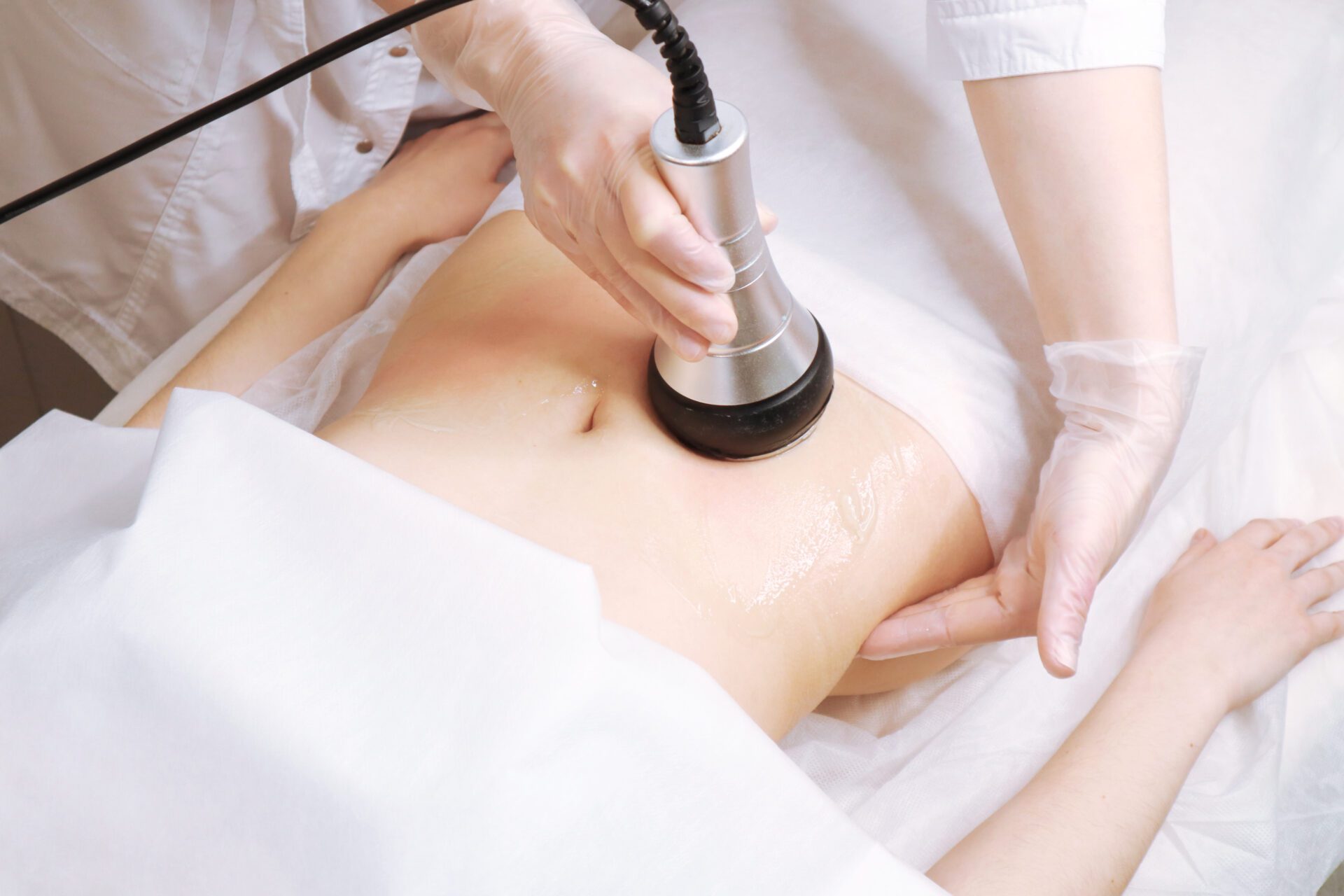 Ultrasonic Cavitation is a medical procedure and is intended to assist with weight loss, fat burn, toning, and slimming down.
Ultrasonic Cavitation uses sound and heat waves to break apart fat cells and cellulite in your body.
Ultrasound waves penetrate deep into layers of your skin, causing vibrations.
Tiny cavities/vapor bubbles are formed between fat cells, creating pressure as they expand and break apart from each other and then dislodged from your dermal layers.
Pressure created ends up liquefying fat cells, thereby releasing the contents of these cells into your bloodstream.
Your body processes fatty acids using lymphatic system and removes them from your system in various ways.
This technology stimulates collagen regeneration, promotes digestion, removes fine lines, while promoting anti-aging and skin rejuvenation process.
Your goal should not be to lose weight, it should be to get rid of fat, cellulite, saggy skin, and tone your body. You can lose pounds, but your fat and cellulite will stay. Maintaining at least somewhat of a healthy lifestyle with a decent diet and exercise should help you keep in shape.
As you can see in the video, this gives you a chance to lose weight surprisingly easily. No wonder this procedure has become increasingly popular in the world of weight loss options.
What to Expect During Ultrasonic Cavitation?
You will feel the piece gliding across your skin as it works on sending sound waves into the layers of fat cells. You might feel and hear some humming in your teeth or in your ears, but this is nothing to worry about. Once the fat is removed, your skin will take on a new shape, looking tighter and firmer without cellulite. You can start seeing results just after a couple of sessions.
How to Maintain Results of Ultrasonic Cavitation?
An important thing to note is that ultrasonic cavitation merely empties your fat cells, so there is the risk of them eventually filling back up again if you lead an unhealthy lifestyle.  Eating right, exercising, and staying hydrated by drinking plenty of water, is the best way to keep that from happening.
Is It Safe? Are There Side Effects?
Ultrasonic cavitation is considered a low-risk treatment. Short-term rare side effects include:
Redness
Bruising
Swelling
Headache
These side effects go away within a couple of days. You should hydrate as much as possible after the procedure to help your body flush out fatty cells.
How Much Does The Treatment cost?
Ultrasonic cavitation is generally far less expensive than traditional fat loss programs such as Liposuction, CoolSculpting, or Surgeries. Costs vary according to the time spent on the area and amount of treatment sessions. At The Art of Life Health Centre, we offer discounts with packages that will benefit you and assist with faster results. Call our Office to ask for Promotional Packages.
How Long is The Treatment?
The treatments usually last about 15 min per area. You may not see the results right away. Your body needs a bit of time to break down and dissolve fat cells. You may also feel a bit puffy or swollen for a day or so. On average, treatment requires 1 to 3 visits for visible results. Results of this treatment are permanent, as long as you maintain a healthy diet and exercise.
Avoid drinking alcohol for at least 48 hours before your appointment. Drink plenty of water before and after your treatment.
Ultrasonic Cavitation vs. Cool Sculpting vs. Liposuction.
Ultrasonic Cavitation is a form of non-invasive fat melting treatment, like CoolSculpting. Both of these treatments have the same goal in mind. Both procedures are safer, less invasive, and non-surgical in contrast to Liposuction. CoolSculpting treatment is generally more expensive than Ultrasonic Cavitation and results take longer to show up during Coolsculpting. Liposuction is considered a surgical procedure that breaks up the fat in order to suck it out with special instruments, it is considered an invasive procedure, Ultrasonic Cavitation involves gliding of an object, tool over your skin, it is a non-invasive procedure.