Physiotherapy
Get Your Active Lifestyle Back With Our Expert Physiotherapy Services. Ask About Our Physiotherapy Promotions. 
The Art of Life Health Centre » Physiotherapy








Plantar Fasciitis, Sciatica & More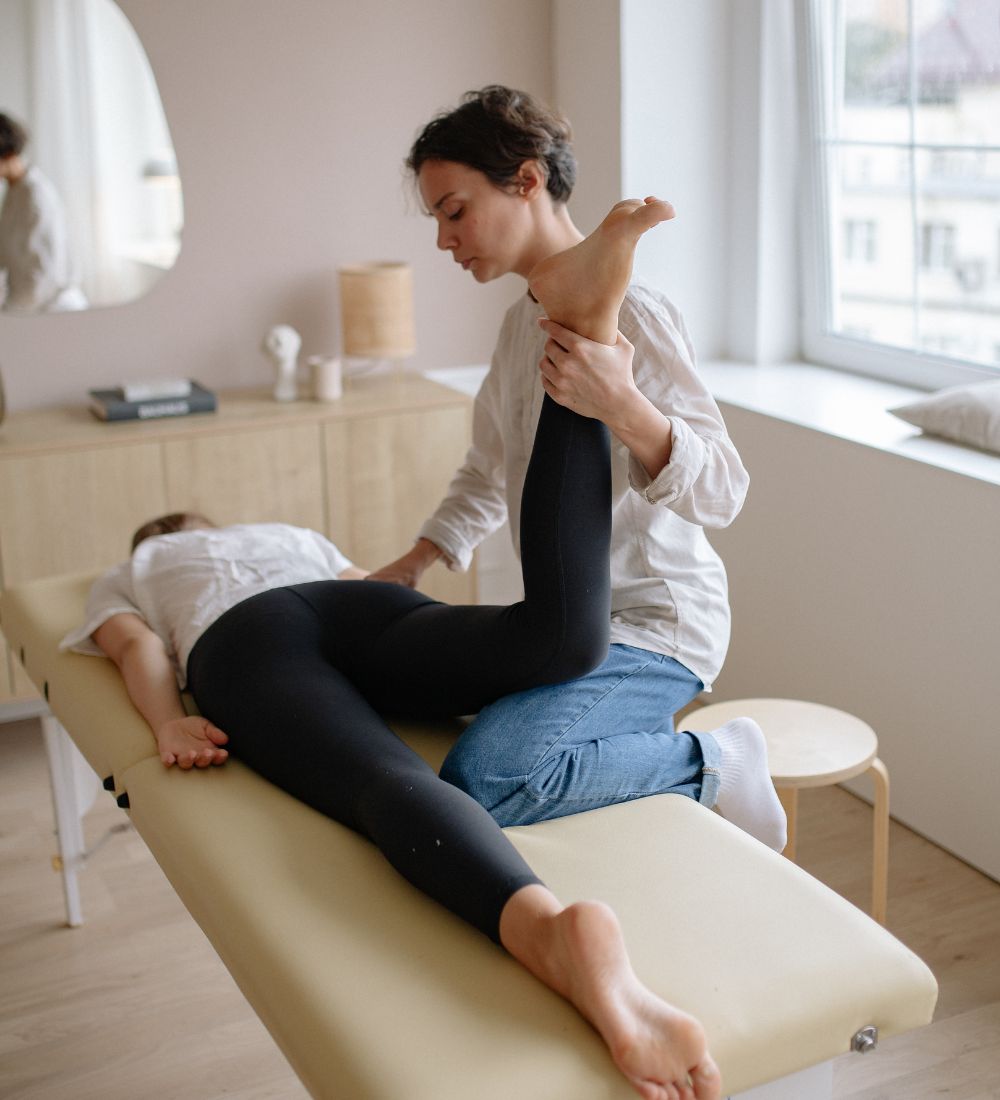 Physiotherapy is commonly used to treat a variety of issues, ranging from minor aches and pains caused by daily activities to fractures and damage to joints and muscle tissue caused by trauma from a fall, years of untreated conditions, post-surgery recovery, or a car accident. The list goes on.
At The Art of Life, our physiotherapy offers a variety of unique devices and treatment options for a wide range of conditions.
Our machines have been imported from Europe and other parts of the world. They work on a cellular level by stimulating your body's natural ability to heal itself. Some devices, such as Radial Shockwave and Biomagnetic Stimulation coupled together with Ultrasound, can deliver amazing results. Our devices are very effective and safe for all ages.
At our clinic, we focus on treating our patients with unique physiotherapy machines in addition to manual therapy. We treat people who suffer from back, neck, and shoulder pain, sciatica, arthritis, heel spurs, and many other conditions.
Our devices can help you relieve pain, inflammation, muscle stiffness, spasms, cramps, and other issues in order to get your active lifestyle back.
Depending on the condition, some patients see improvement within a few sessions. A combination of other services, such as Massage Therapy, Osteopathy, and even, on occasion, Naturopathy, can speed up your recovery time and improve your overall health.
Expectations from Physiotherapist
Our physiotherapist is a highly qualified professional and skilled in dry needling, manual therapy, diagnostics, using state-of-the-art modalities, exercises, and other areas of medical practice.
Learn More
Our physiotherapist will design an effective treatment plan specific to your condition. You will be in good hands and guided toward improving your health through the use of modern equipment, a variety of recommended stretches, and exercises to get you back on track to a healthy and active lifestyle.
Direct billing is available. We also work with MVA, IFHP, and WSIB patients. Please call us for more details.
Medical Conditions Treated
Physiotherapy treatments involve the use of different equipment, exercises, and manual therapy to promote healing, relieve pain, and restore movement and function.
Learn More
Arthritis (hands, fingers, feet)
Back Pain (lower & upper back)
Carpel Tunnel & Wrist Pain
Neck & Shoulder Pain
Frozen Shoulder
Heel Spur
Joints, Muscles & Hip Pain
Inflammation
Plantar Fasciitis
Torn Rotator Cuff 
Tennis & Golf Elbow 
Knee Pain
Sprains & Streigns 
Sciatica
Achilles Heel, Tendonitis
Varicose & Spider Veins
Lymphoedema
And Much More
Our Physiotherapy Devices
Imported from Germany, Switzerland, Japan, US, Australia, and Israel.
Learn More
Shockwave Therapy – European technology used instead of surgery to help with tennis elbow, fractures, heel spurs & more.
Lymphatic Drainage Therapy – Improves blood circulation, helps with varicose veins & more.
Infrared Body Wrap – helps with arthritis, joint inflammation, and more.
Cold Laser Therapy – Used in treating knee pain, osteoarthritis, back pain, carpal tunnel, sports injuries & more.
3D Interferential Current – Pain management device.
Magnetic Biostimulation – Used for physical, orthopedic, and neurological disorders.
Ultrasound with Direct Current – Reduces pain, increases circulation and mobility.
Dry Needling – releases muscle tension and activates muscles that are not working well.
Decompression Therapy – Primarily used to alleviate pain related to disc injuries in the neck and the lower back.
What Conditions Can Be Treated With Physiotherapy?
Physiotherapy can be used to treat a wide range of conditions, including musculoskeletal injuries, neurological disorders, respiratory issues, cardiovascular conditions, and chronic pain.
What Does Physiotherapy Treatment Involve?
A physiotherapy treatment plan will typically involve an Assessment of the patient's condition, the development of an individualized treatment plan, and the implementation of various techniques, such as exercise, manual therapy, and education.
How Long Does The Treatment Take?
The length of a physiotherapy treatment can vary depending on several factors, such as the nature and severity of the condition being treated, combination of devices and manual therapy, individual's overall health, and their response to treatment. Generally, treatment can last anywhere from a few weeks to several months or even longer. Each session can last between 20 minutes to an hour.