Back, Neck & Shoulder Pain



Numbness & Tingling in Hands & Feet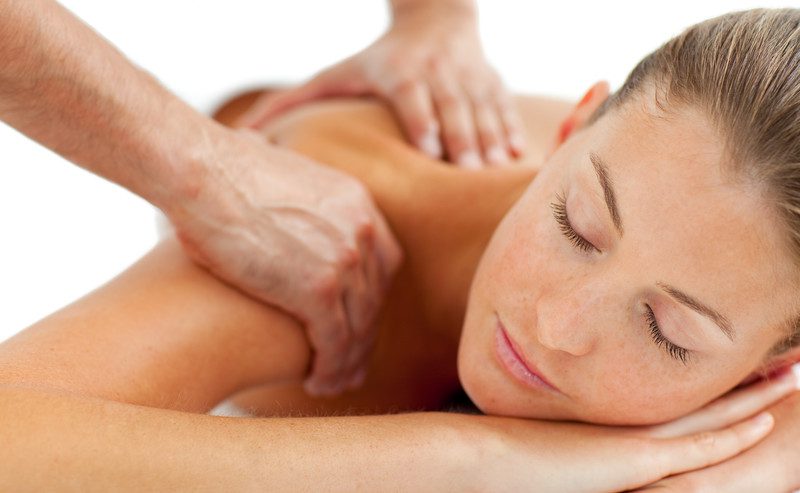 Massage therapy has many benefits, from relaxation to improving your mobility and treating pain.
Massage therapy is a hands-on technique that improves overall health and well-being if used on a regular basis. It is recommended for patients with chronic and acute health conditions.
Massage improves mental health, promotes relaxed state of mind, increases mental alertness, and helps with pain management.
There are many benefits to massage therapy. The following are conditions that massage can help you with:
Post-Surgical Pain
Stress & Anxiety
Sports Injuries & More
Different massage therapy techniques can be used to achieve desired results, depending on what you are treating.
Thai Herbal Massage
Our Thai Herbal Massage is a two-hour massage performed with a blend of traditional Thai herbs in the compresses, which provides a relaxing effect for your mind and body.
Learn More
The mixture of herbs contains anti-inflammatory, antiseptic, and antioxidant properties to alleviate sprains, bruises, sore muscles, aches, and more. This herbal therapy was designed to relieve pain and inflammation. You can purchase these compressed herbal bags and bring them with you every time you come for Thai Massage.  
Benefits of Thai Herbal Massage:
Provides Deep Relaxation
Relieves Stress & Fatigue
Boosts Both Emotional & Physical Well-Being
Assists in Alignment & Posture
Improves Blood & Lymph Circulation
Stimulates Internal Organs
Therapeutic Massage
Therapeutic Massage is one of the most powerful approaches for treating chronic pain & inflammation.
Learn More
It is effective for treating most musculoskeletal issues and improving circulatory, lymphatic, and neurological functions. This type of massage can stimulate your nervous system, boost your immunity, and increase oxygen and blood circulation.
Benefits of Therapeutic Massage:
Overall Health Maintenance
Stress Management
Helps Relieve Muscular Tension
Post-Surgery Care
Reduces Pain, Muscle Spasms & Stiffness
Helps with Emotional & Psychological Disorders
Cellulite Cupping Massage
Cupping Massage has many purposes, such as helping with pain, inflammation, blood flow, relaxation, and overall well-being aside from eliminating Cellulite. 
Learn More
Benefits of Anti-Cellulite Massage:
Loosens Muscle Stiffness
Relaxes Nervous System
Relieves Back, Neck & Shoulder Pain
Helps with Anxiety, Fatigue & Migraines
Eliminates Cellulite
Improves Blood Flow in Veins & Arteries
Detoxes Skin & Circulatory System
Relieves Muscle Spasms
Slavic Massage
Slavic Massage works with your body's soft tissue to relieve stress, muscle tension and promote relaxation. It also improves blood and oxygen circulation and aids in the recovery of muscular injuries.
Learn More
Benefits of Slavic Massage:
Increases Blood Flow
Improves Movement
Works with Soft Tissue & Muscular Tension
Restores Balance
Eliminates Venous & Lymphatic Congestion
Promotes Circulation in your Chest, Head, Spine, Arms & Legs
Restores Health
Swedish Massage
Swedish Massage is widely practiced all over the world & is the foundation for sports, deep tissue, aromatherapy & other popular types of massage.
Learn More
Benefits of Swedish Massage:
Promotes Relaxation
Flushes Circulatory System
Restores Range of Motion
Calms Nervous System
Reduces Anxiety & Depression
Increases Energy
Stimulates Lymphatic System
Helps with Muscle Cramps, Tension & Spasms
Helps relieve Arthritis & Sciatica Pain
Deep Tissue Massage
Deep Tissue Massage focuses on treating musculoskeletal issues, such as strains & sports injuries. It targets the inner layers of your muscles & connective tissues. Additionally, it helps break up scar tissue, reduces tension & inflammation. If you enjoy pain, this massage technique is for you.
Learn More
Benefits of Deep Tissue Massage:
Helps with Chronic & Acute Pain
Reduces Inflammation
Helps with Sports Injuries
Relieves Muscle Soreness
Helps with Poor Posture
Relieves Muscle Spasms & Tension
Reduces Stress
Helps with Fibromyalgia
Back, Shoulder & Neck Pain relief
Increases Blood Flow Throughout
Hot Stone Massage
Hot Stone Massage is a type of massage therapy that helps with relaxation, muscle tension reduction, detoxification, and relief for injuries and inflammation.
Learn More
Combined with regular massage, this treatment delivers enormous benefits:
Relieves Chronic Pain & Inflammation
Reduces Stress, Anxiety &Tension
Restores Joint Mobility & Flexibility
Relieves Muscle Pain & Spasms
Improves Circulation & Cardiovascular System
Improves Sleep & Insomnia
Helps with Mental Alertness & Concentration
Helps with Fibromyalgia, Arthritis & Multiple Sclerosis
Boosts Immune System
Who Performs Massage Therapy?
At The Art of Life Health Centre, we have several Registered Massage Therapists who will be performing your treatment. Our massage therapists are highly trained and registered (Certified) with their Provincial Regulatory Bodies.
Is Massage Painful?
There may be some slight discomfort, which is common in many soft tissue treatments, however, this is not harmful. It is very beneficial for your recovery and achieving desired results, but you can always ask for less pressure.
Our therapist will establish a comfort and tolerance level during your treatment. Deep Tissue Massage is a preferred choice for some individuals, while certain massage types, such as Cellulite Massage, can be painful.
Do We Accept OHIP?
Unfortunately, we do not accept OHIP at our clinic.
Many health insurance plans and group benefits cover massage therapy. In the event of a Motor Vehicle Accident, your auto insurance may cover the cost of massage therapy. We work with MVA clients and help them with their paperwork.
Do I Have to Remove All My Clothing for Massage Therapy?
No, you only have to undress to your comfort level. Your therapist may explain the benefits of skin-to-skin contact, but ultimately, it is your choice.
Your privacy is our utmost concern. Strict ethical and privacy guidelines are followed by all our massage therapists. Rest assured that your massage therapist is trained in proper draping procedures, and your privacy will be fully respected at all times throughout the treatment.