Focus On Musculoskeletal System

Emphasis on the Body's Self-Healing Mechanisms
Integration of Different Therapeutic Techniques

Prevention-Oriented Approach

Diagnosis & Treatment of Somatic Dysfunction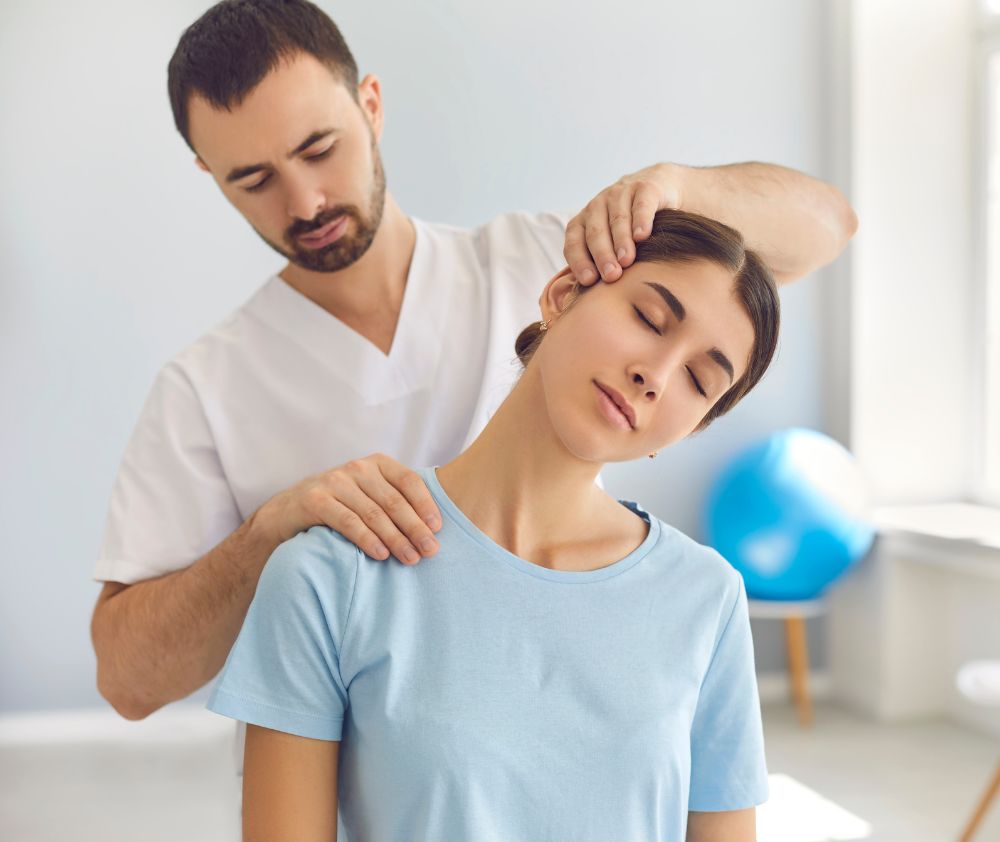 Osteopathy takes a holistic, non-invasive, whole-body approach to healthcare that uses manual (hands-on) techniques to improve health by manipulating and strengthening the musculoskeletal framework without the use of drugs or surgery.
The main focus is on joints, muscles, and spine, as well as your body's nervous, circulatory, and lymphatic systems, in order to improve function and overall health.
Osteopathy is a complementary therapy that is used alongside other treatments to improve health. Techniques include stretching, manipulation, gentle pressure, and resistance of muscles and soft tissues. This therapy follows a belief in the body's ability to self-heal and self-regulate.
"Manual osteopathic practitioners do not see themselves as healers, but instead as facilitators of health."
Conditions Treatable with Osteopathy
Osteopathic physicians can detect conditions that are not treatable through osteopathy and refer patients to other specialists.
Learn More
Osteopathy can provide relief and treatment for conditions such as:
Arthritis
Foot, Ankle, Hip & Knee Pain
Back, Neck & Shoulder Pain
Sciatica
Headaches & Migraines
Tennis & Golf Elbow
Postural issues due to pregnancy, sports injury, driving, work or digestive issues
Neuralgia
Insomnia & much more
What to Expect
Osteopathy aims to treat the person as a whole, with natural remedies, including herbal medicine, nutrition, and lifestyle changes.
Learn More
An osteopath will physically examine you.
You may be asked to perform simple stretches and movements to get an accurate analysis of your posture and mobility.
The osteopath will assess the health of your joints, ligaments, and tissues.
A unique treatment plan will be implemented to meet your needs.
Dietary changes, home exercises, and lifestyle adjustments may need to be implemented for better results.
The manipulation is gentle, but you may feel sore for the next 24 to 48 hrs.
Prevention Advice
It is important to prioritize preventative measures such as a healthy diet, exercise, and stress management if you wish to achieve a healthy lifestyle and see results.
Learn More
Stretching Exercises
Lifting Techniques
Posture Adjustments
Breathing Techniques
Stress Reduction
Why Choose Osteopathy?
Osteopathy can be used to treat a variety of musculoskeletal conditions and injuries. It is used to improve mobility, reduce stress, and promote overall health and wellness.
How is Osteopathy Different From Chiropractic Service?
While both osteopathy and chiropractic care focus on the musculoskeletal system, they differ in their approaches. Osteopaths take a more holistic approach, looking at the whole body and considering how different systems are interconnected, while chiropractors primarily focus on the spine and nervous system.
What To Expect During My Osteopathy Session?
During an osteopathy session, our osteopath will first take your medical history into account and perform a physical examination to assess your condition. They will then use a variety of hands-on techniques to manipulate your muscles, joints, and bones, with the goal of restoring balance and improving function.